The Employee Retention Credit
Receive up to $26,000 per Employee
We Specialize in Maximizing ERC for Small Businesses
How It Works
Watch our video to understand more about the ERC program and how we can help your business.
About The ERC Program
What is the Employee Retention Credit (ERC)?
ERC is a stimulus program designed to help those businesses that were able to retain their employees during the Covid-19 pandemic.
Established by the CARES Act, it is a refundable tax credit – a grant, not a loan – that you can claim for your business. The ERC is available to both small and mid-sized businesses. It is based on qualified wages and healthcare paid to employees.
Up to $26,000 per employee
Available for 2020 and the first 3 quarters of 2021
Qualify with decreased revenue or COVID event
ERC is a refundable tax credit
How much money can you get back?
You can claim up to $5,000 per employee for 2020. For 2021, the credit can be up to $7,000 per employee per quarter.
How do you know if your business is eligible?
To qualify, your business must have been negatively impacted in either of the following ways:
A government authority required partial or full shutdown of your business during 2020 or 2021. This includes your operations being limited by commerce, inability to travel or restrictions of group meetings.
Gross receipt reduction criteria is different for 2020 and 2021, but is measured against the current quarter as compared to 2019 pre-COVID amounts.
A business can be eligible for one quarter and not another.
Initially, under the CARES Act of 2020, businesses were not able to qualify for the ERC if they had already received a Paycheck Protection Program (PPP) loan. With new legislation in 2021, employers are now eligible for both programs. The ERC, though, cannot apply to the same wages as the ones for PPP.
Why Us?
The ERC underwent several changes and has many technical details, including how to determine qualified wages, which employees are eligible, and more. Your business' specific case might require more intensive review and analysis. The program is complex and might leave you with many unanswered questions.
We can help make sense of it all. Our dedicated experts will guide you and outline the steps you need to take so you can maximize the claim for your business.
Thorough evaluation regarding your eligibility
Comprehensive analysis of your claim
Guidance on the claiming process and documentation
Specific program expertise that a regular CPA or payroll processor might not be well-versed in
Fast and smooth end-to-end process, from eligibility to claiming and receiving refunds
Dedicated specialists that will interpret highly complex program rules and will be available to answer your questions, including:
How does the PPP loan factor into the ERC?
What are the differences between the 2020 and 2021 programs and how does it apply to your business?
What are aggregation rules for larger, multi-state employers, and how do I interpret multiple states' executive orders?
How do part-time, Union, and tipped employees affect the amount of my refunds?
Ready To Get Started? It's Simple.
1. We determine whether your business qualifies for the ERC.
2. We analyze your claim and compute the maximum amount you can receive.
3. Our team guides you through the claiming process, from beginning to end, including proper documentation.
DO YOU QUALIFY?
Answer a few simple questions .
Frequently Asked Questions (FAQs)
What period does the program cover?
The program began on March 13th, 2020 and ends on September 30, 2021, for eligible employers.
You can apply for refunds for 2020 and 2021 after December 31st of this year, into 2022 and 2023. And potentially beyond then too.
We have clients who received refunds only, and others that, in addition to refunds, also qualified to continue receiving ERC in every payroll they process through December 31, 2021, at about 30% of their payroll cost.
We have clients who have received refunds from $100,000 to $6 million.
Do we still qualify if we already took the PPP?
Yes. Under the Consolidated Appropriations Act, businesses can now qualify for the ERC even if they already received a PPP loan. Note, though, that the ERC will only apply to wages not used for the PPP.
Do we still qualify if we did not incur a 20% decline in gross receipts?
Your business qualifies for the ERC, if it falls under one of the following:
A government authority required partial or full shutdown of your business during 2020 or 2021. This includes your operations being limited by commerce, inability to travel or restrictions of group meetings.
Gross receipt reduction criteria is different for 2020 and 2021, but is measured against the current quarter as compared to 2019 pre-COVID amounts.
Do we still qualify if we remained open during the pandemic?
Yes. To qualify, your business must meet either one of the following criteria:
Experienced a decline in gross receipts by 20%, or
Had to change business operations due to government orders
Many items are considered as changes in business operations, including shifts in job roles and the purchase of extra protective equipment. The ERC, in this case, also applies only for Q3 and Q4 of 2021. Businesses can qualify, regardless of the number of full-time employees.
GovernmentAid, a division of Bottom Line Concepts, assists clients with various forms of financial relief, particularly, the Employee Retention Credit Program.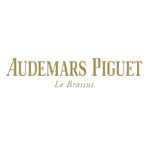 DANIEL GRGORINIC, FINANCE & OPERATIONS DIRECTOR
AUDEMARS PIGUET
Bottom Line Concepts has been an amazing partner who has helped with cost savings as well as tracking down funds which belong to us. Even with our thorough review of vendors and relationships they have been able to shed light in areas where we thought we could not improve any further. They have an extremely professional and reliable team that is always ready to help. Looking forward to building the relationship further and finding additional cost savings.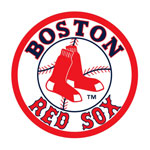 TIM ZUE, CFO
BOSTON REDSOX
Bottom Line Concepts has been helping us identify cost savings in a number of different areas and in a short amount of time has already identified six figure savings. Their staff members have been great to work with and have made the process seamless and easy, requiring only a limited amount of time and energy from our internal staff to manage the process. They have been a great partner of the Boston Red Sox and we are very pleased with their services.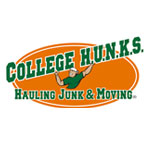 COLLEGE H.U.N.K.S. HAULING JUNK & MOVING
TRAVIS MELLISH
The Government Programs that are part of the Cares Act can be very daunting and confusing to understand. Our franchisees were getting a lot of mixed messages and we were looking for a firm that could help educate them and guide them through the process. Bottom Line was extremely patient and diligent working individually with most of our franchisees to maximize their money during the pandemic. They were a great partner and we look forward to a long-lasting relationship.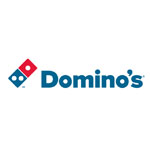 DAVID BRANDON, CHAIRMAN OF THE BOARD
DOMINO'S PIZZA, INC.
Bottom Line Concepts has terrific leadership and fulfills its promise to add value by contributing to the bottom line of your organization. They promised us positive results and delivered on their promise! There are very few no risk/all reward opportunities available today in the business world. Bottom Line Concepts offers such a proposition!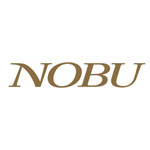 JOHN KENDRICK, CFO
NOBU RESTAURANTS
We have worked with Bottom Line on a number of savings and refunds projects. Each of their programs required very little time and effort on our side, while delivering great results. Their team has always been courteous and attentive to our needs. Whenever we have needed something, they have gotten back to us right away. After all these years of working with them, we're happy that we hired them.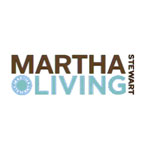 KENNETH P. WEST, CFO
MARTHA STEWART LIVING OMNIMEDIA, INC.
We engaged the services of Bottom Line to assist us squeeze savings out of certain expense items – and they were successful in areas where we had no such awareness. While they scoured for additional savings opportunities, we initiated a major restructuring – and Bottom Line was both flexible and understanding of the impact that had on some of the savings' opportunities that they were approaching. I highly recommend their services.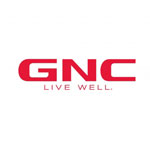 TED SHMIT, SR. DIRECTOR FINANCIAL SHARED SERVICES
GNC HOLDINGS, LLC
GNC started their partnership with Bottom Line Concepts in late 2019 with a simple call from the CEO and founder of the company, Josh Fox. The staff at Bottom Line Concepts made the contract and onboarding process easy. Since late 2019, Bottom Line Concepts has been able to recover a substantial amount of unclaimed property for GNC. GNC continues to explore additional opportunities with Bottom Line Concepts and I would like to thank them for their efforts and great partnership.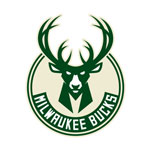 MARC LASRY, OWNER
MILWAUKEE BUCKS
When my firm invests in companies, we do our best internally to help those companies grow and become more profitable. We discovered that collaborating with Bottom Line enhanced that process for us. Each dollar saved, allows us to show a higher return to our investors over time. Bottom Line has worked with us on a number of our portfolio companies, in addition to our own internal costs. We continue to be impressed by the innovative ideas they share with us.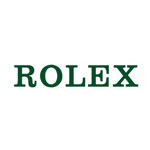 MARK W. GOLDBERG, CFO
ROLEX WATCH U.S.A.
We engaged Bottom Line Concepts to take an independent look at a few of our expense categories. In certain areas, we were pleased with the steps we had taken internally to achieve some level of cost savings on our own. In other areas, Bottom Line Concepts opened our eyes to creative solutions we never could have envisioned on our own. I would like to take this opportunity to recognize the efforts, and more importantly the results obtained by Bottom Line Concepts in working with Rolex. It is safe to say that their dedication, professionalism and most importantly the results obtained exceeded our expectations.
About Bottom Line Concepts
We are a no-risk, contingency-based cost savings company. We negotiate on behalf of our clients to get the best prices possible from their existing vendors. We audit old invoices for errors getting our clients refunds and credits. We increase the profitability and overall valuation of our client's organizations. We believe strongly in all species being created equal. Therefore, animal rights, sustainability, and protecting the environment for future generations are paramount to us. Through our "Line Up For Charity" program we give our clients the opportunity to donate part of the cost savings we achieve to causes our clients are passionate about. We provide a work environment where you can make difference.
Interested in finding out more, or have any questions for us?